How Augmented Reality Marketing Is Changing the Game
---
Innovation
6 min read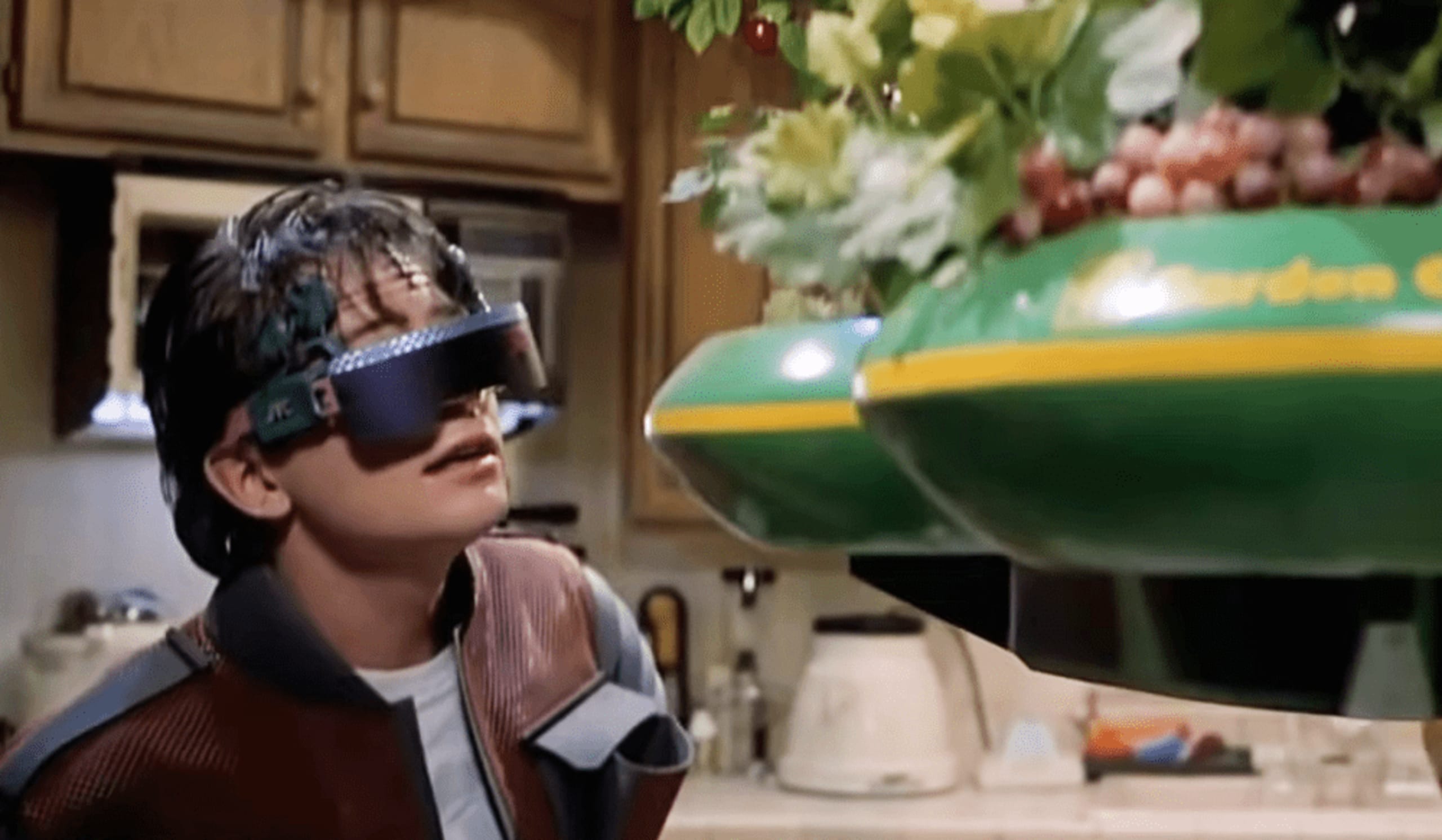 The game was tied 4-4 in the final minute of the final period. All 17,565 fans were on the edge of their brand-new Fleet Center seats (now the TD Garden). In an All-Star game that boasted hockey's greatest legends – Wayne Gretzky, Mario Lemieux and Jaromír Jágr to name a few – Boston's own Ray Bourque stole the show with a backhanded game winner in the dying seconds. The NHL would come to recognize Bourque's late-game heroics as the top All-Star moment of all time.
But it wasn't the most influential thing to happen on the ice that chilly night.
At the 1996 NHL All Star game, referee Mark Faucette dropped the first-ever Glow Puck – a rubbery disc that could be traced on box TVs from stick to stick with a hazy blueberry orb. When the puck exceeded 70 MPH, it even grew a fiery comet tail reminiscent of the finest NBA Jam effects. Oh, to live in the 90s.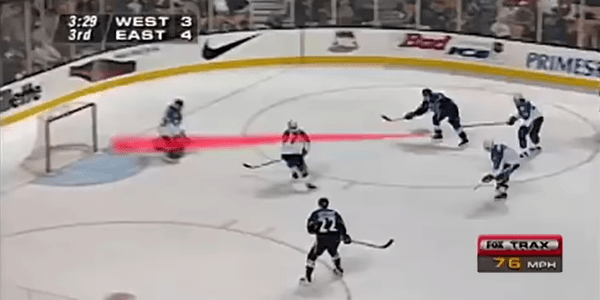 It was met with mixed reviews ranging from "the biggest technological breakthrough in the history of sports" (Fox Sports) to "the worst sports broadcasting innovation of all time" (Huffington Post). In retrospect, like many disruptive technologies, it was simply ahead of its time – a prescient precursor to the yellow first-down line, baseball pitch tracking and every other on-screen accessory we've come to love.
It was also the first widely adopted application of augmented reality.
What is augmented reality?
Augmented reality – or just "AR" for short – is an enhanced version of the real world achieved by using digital technologies. It generally involves overlaying visual, auditory or other sensory information onto a tangible environment to improve how someone experiences that environment.
Here are a few examples of augmented reality advertising:
AR marketing combines real and virtual worlds. In contrast, virtual reality (VR) marketing fully immerses users in a digital world – that is, a new environment created and rendered entirely by computers. For example, bourbon aficionados can don a headset and transport to the Maker's Mark distillery dipping line.
Why is the time for augmented reality marketing now?
All innovation requires complementary change.
Electric motors did not improve the productivity of factories until 30 years after they were invented. Businesses only saw gains once they redesigned factories around the unique properties of electric power. Electricity, meet assembly lines. Hello, doubled productivity.
Similarly, several new developments surrounding AR marketing are unlocking a sea-change in how – and how often – the technology is used to the tune of 6x forecasted growth in AR advertising spend between 2020 and 2024.
Increased 5G adoption
5G is the fifth-generation technology standard for broadband cellular networks. And it's entering stage right with panache. All major network providers publicly state their 5G networks cover at least 200 million Americans while 5G-enabled devices are already in tens of millions of pockets. Recent smartphone announcements, especially the new Apple iPhone 13, are poised to surge 5G adoption even further before the end of 2021.
More 5G means less latency. When latency drops, the consumer experience improves. Marketers can then create more sophisticated and immersive experiences (cough, cough, AR experiences) that users can consume without frustrating delays.

Shift from opt-out to opt-in
Stop us if you've heard this before: Consumers are more informed, connected and demanding than ever before. They have the power. Never has that been more self-evident than in Apple's recent Identifiers for Advertisers (IDFA) announcement. With the release of iOS 14, Apple users must opt in to advertising tracking rather than opt out. Power shift. Your play, marketers.
Advertising experiences must be desirable enough for consumers to choose to watch. Rarely do we hear someone gush about a brand interrupting their favorite content – find out who wins after this short break. And yet, of all forms of advertising, it appears consumers actually want to see AR. Yes, you read that right. 70% of consumers want more augmented reality advertising. Opt us in.
Blurring online and offline retail
Before the pandemic, a big part of shopping was the hands-on experience. Making lunch out of grocery store food samples. Trying on three different sizes of the same pants. Trying a lipstick color you would never wear outside Halloween. But COVID-19 changed things. It accelerated shifts in the retail environment, driving more sales online and limiting physical contact in-store. That said, the need to discover and experience new products and brands never went away. In a world of "unprecedented change," some things really do remain the same.
AR replicates the touch-and-feel sensation of an in-person experience online. With the click of a button or a scan of a QR code, brands and retailers previously reliant on brick-and-mortar stores can showcase their wares in ways that reach a broader audience on mobile. Try before you buy in the real world or the virtual one. Anywhere.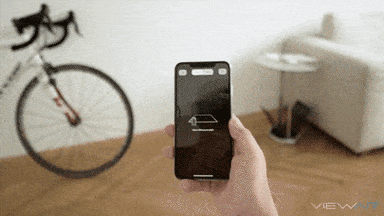 How will augmented reality impact the future of advertising?
AR marketing has grown up. Increased access, sophistication and utility have enabled entirely new possibilities for the technology. We've matured from Snapchat filters that make you vomit rainbows to practical applications and value-added experiences that truly augment reality.
Brands should be all over this. Not to grab headlines or storm the stage at Cannes Lions, but as a new way to offer consumers the real value they want – a value that recreates or amplifies the interactions of the real world.
Advertising isn't just about ads anymore. It's about immersive experiences that connect people to brands. AR, with all its coming-of-age promise, ushers in this new era – an era that collapses real and digital worlds and an era, most importantly, where brands focus on mattering to people more than just marketing to people. That's the future of augmented reality, and that's the future of advertising.
Drop us a line if you're curious for more information on how your brand could benefit from augmented reality marketing or check out our related services.